Connor Caldwell, OD
Board-certified optometrist in San Diego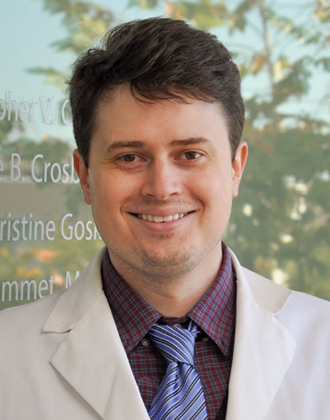 Dr. Caldwell is a board-certified optometrist who became interested in health care at a very young age. He began his journey in high school where he was nominated to attend an elite summer course for young professionals and aspiring doctors, the National Youth Leadership Forum on Medicine hosted at UC Berkeley. This is where he discovered his passion for the ocular healthcare field and continued his medical journey by pursuing a bachelor's degree in Integrative Physiology from the University of Colorado.
Dr. Caldwell was one of fifty students accepted into the Arizona College of Optometry. He trained with leading Optometrists from around the world in many fields, including ocular prosthetics, low vision services, electrodiagnostics and specialty contact lens fitting. It was one of these rotations that brought him to Southern California where he worked with a leading Vision Therapist in San Diego and decided this was where he wanted to stay.
During his training he frequently received praise from patients for the personal touch added to the comprehensive care provided. His favorite thing is taking the time to explain each procedure and treatment and why it is important to his patients.
Dr. Caldwell joined the Coastal Skin & Eye Institute in 2019 and is excited to continue the excellent and compassionate care that Dr. Crosby and Dr. Varshney provide for their patients.
When he isn't seeing patients, he is spending time outside at the beach or hiking.
Dr. Caldwell provides care at the following offices: